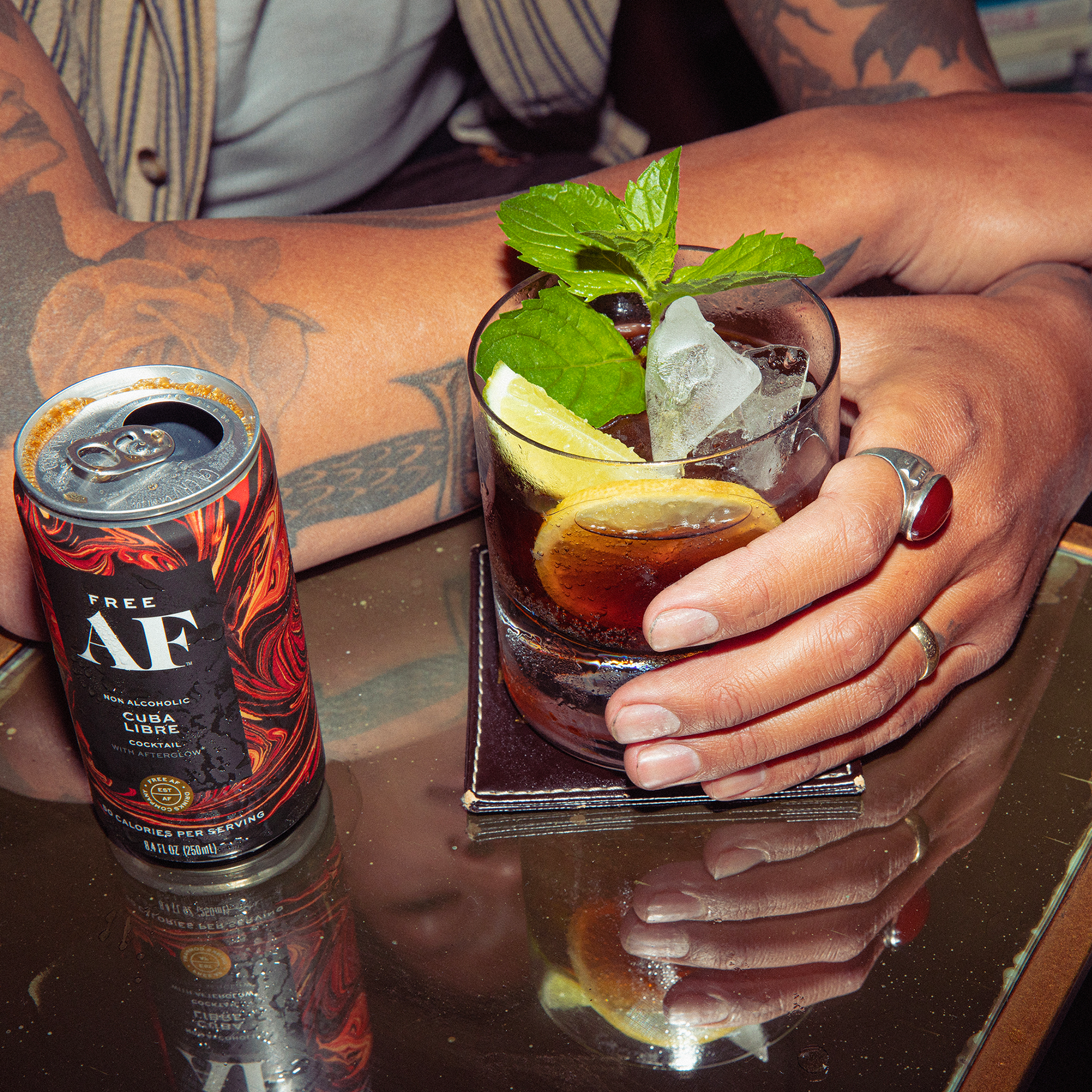 CUBA LIBRE
Cuba Libre is a classic rum and cola with a twist of lemon. Named by Che Guevara to celebrate the Cuban Liberation, some say our non-alcoholic version is Revolutionary AF.
Afterglow™ is a 100% natural botanical extract that mimics the pleasant warmth of alcohol - without the alcohol.
Serve Free AF Cuba Libre with a slice of lemon or lime and add fresh mint.
Quantity:
8.4 fl oz x 12 cans
Ingredients

+

-

Carbonated Water
Sugar
Natural Flavors
Lime Extract
Phosphoric Acid
Caffeine (20mg per serving)
Nutritional Information

+

-

Per serving (1 can, 8.4 fl.oz):

Calories: 50 Cal
Protein: 0g
Fat, total: 0g
Carbohydrate: 12g
Sugars: 12g
Sodium: 0mg

Contains 20mg of caffeine per serving.

Not a significant source of saturated fat, trans fat, cholesterol, dietary fiber, vitamin D, calcium, iron and potassium.

Like many common non-alcoholic beverages, this drink contains trace amounts of alcohol of less than 0.5% ABV.